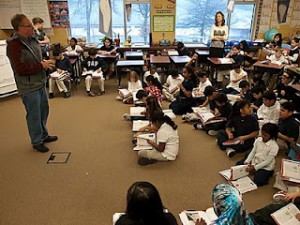 The Rotary Club of Des Moines feels a strong and unified sense of purpose, which is demonstrated through commitment to our community.
The following are just a few of the local and international projects our club is involved in:
New Generations
New Gerations provides opportunities to assist young people in growing into mature and productive members of the community. The following are examples of projects and programs
that our club has been involved with:
Highline Music4Life
Dollars For Scholars
Athletic Scholarships for secondary students in the Highline Schools
Highline Community College Foundation
Elementary School Dictionary Program
Highline Schools For Excellence
Pacific Middle School After School Program
Cle Gunsel Foundation/Outbound Exchange Student Program
Phil Swansberg Essay Contest at Pacific Middle School
Community Service
The following is a sample of the Rotary Club of Des Moines local projects and support, demonstrating the depth and breadth of our commitment to enrich our community and people's
lives:
DesMoines Parks and Recreation Support
LocalWater Project/Beach Park Clean Up
Fireworks Over Des Moines
Rotary First Harvest
Des Moines Food Bank Backpack Program
Roto-Mow Community Outreach
Rotary Work Day
After School Program at Pacific Middle School
Elder Watch Program
Pacific Middle School Speaker Bureau
International Service
The following is a sample of the Rotary Club of Des Moines international projects from the last year, demonstrating our strong and sincere commitment to enrich the lives of people
across the globe:
Micro Credit Loans
Purchase of Shelter Boxes
Purchase of Life Straws
South Africa College Scholarships
Solar Power H2O Project
Biosand H2O Project
Nepal Wheelchair Project
Vocational Service
Vocational Service encourages Rotarians to serve others through their professions and to practice high ethical standards. By using vocational service to strengthen communities and build relationships, Rotarians  are taking an important step increating a more peaceful world. Every vocation can play a role in one of Rotary's ultimate goals. The following is examples of projects designed for Rotarians share skills and expertise through their vocations and inspire others in the process:
Classification talks at Club Meetings
Vocational Presentations at Local Schools
  Volunteering your Vocation in the community
To find out more or to get involved, please contact us at info@dmrotary.org..