2015-2016 Rotary International  President  –  K.R. "Ravi" Ravindran
2015-2016 Rotary 5030 District Governor - Terry Pickering

Rotary is an international organization of Business, Professional, and Community Leaders providing humanitarian service, encouraging the highest ethical standards in all vocations, and building peace and goodwill throughout the world.
There are approximately 1.2 million Rotarians, belonging to more than 29,000 Clubs, in 160 countries.
Object of Rotary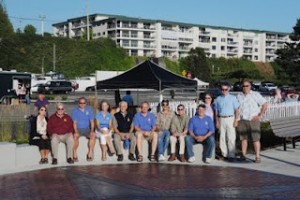 The object of Rotary is to encourage and foster the ideal of service as a basis or worthy enterprise and in particular, to encourage and foster:
First.
The development of acquaintance as an opportunity for service;
Second.
High ethical standards in business and professions; the recognition of the worthiness of all useful occupations; and the dignifying by each Rotarian of his/her occupation as an opportunity to serve society;
Third.
The application of the ideal of service by every Rotarian to his/her personal, businessand community life;
Fourth.
The advancement of international understanding, good will and peace through a world fellowship of business and professional persons united in the ideal of service.
<iframe width="420″ height="315″ src="http://www.youtube.com/embed/g2CKrpUn0Mw" frameborder="0″ allowfullscreen></iframe>
The Four Way Test
From the earliest days of the organization, Rotarians have been concerned with promoting high ethical standards in their professional lives.
One of the world's most widely printed and quoted statements of business eithics is The Four Way Test, which was created in 1932 by Rotarian Herbert J. Taylor and adopted by Rotary International in 1943.
The Four Way Test has been translated into more than one hundred languages and published in thousands of ways. It asks the following four questions:
Of the things we think, say or do
Is it the TRUTH?
Is it FAIR to all concerned?
Will it build GOODWILL and BETTER FRIENDSHIPS?
Will it be BENEFICIAL to all concerned?